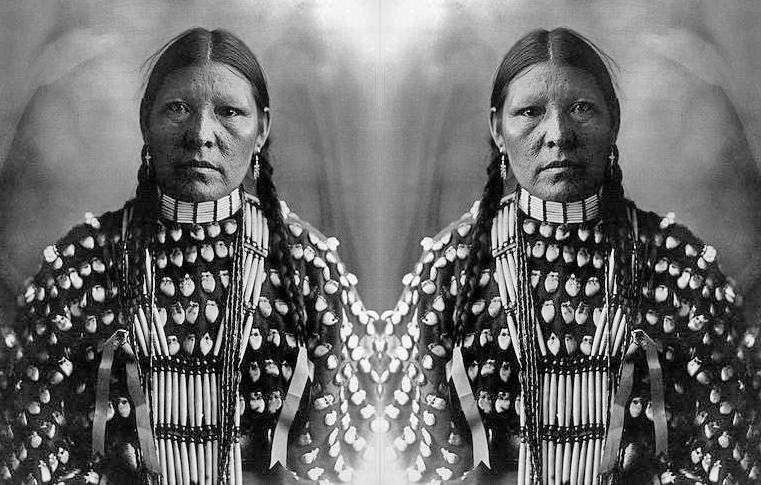 My journey towards self-healing and self-realization, among other powerful tools I rely on, involves a deep exploration into the realm of ayahuasca. Ayahuasca is a psychoactive brew that has been used for hundreds of years as a traditional spiritual medicine in ceremonies among the indigenous peoples of the Amazon.
I drink it in a very specific context and co-healing ceremonies. The container for these ceremonies has been established and refined by generations of people who have been strongly embodying and expressing human qualities such as love, care, trust, conscious intentions, and seriously dedicated to the cause of alleviating human suffering and unlocking our unfulfilled potential.
This is something.
It is in this context that I met T&C, two women who were facilitating the last ayahuasca ceremonies I attended.
T&C were not supposed to be there in the first place. They had been solicited at a super last minute notice to replace the golden facilitator and co-creator of the container for these ceremonies, and who was used to hold space for them, with such a mind-blowing dedication, deep love, and sharp consciousness. He was all of a sudden, and very unfortunately, struggling with acute health issues and couldn't make it this time.
T&C had to drastically change their plans to finally take over his role, in order to honour his commitment and the commitments from the organisers for these ceremonies to take place, as initially planned for many participants long time earlier. Besides cancelling last minute their own commitments and work duties, T&C had then to travel to a different continent, to plan several weeks of new engagements far away from their home, and to take on the challenge of holding space in a ritualised container that was not theirs, the more so for quite big groups of participants.
This is something.
And for my dear readers who are not familiar with the freaking healing work that can be triggered by ayahuasca.
Oh boy.
How to even find out the right words for describing these experiences? It can be sometimes far beyond words.
Ayahuasca, like other psychedelics, lower the threshold of our normal waking consciousness. From that place, we can get access to tremendous amount of material that had been buried in our individual unconscious. We can connect to the inner wisdom of our bodies in order to trigger deep cathartic physical healing work, defusing imprints of childhood and prenatal traumas. We can get access to material from the collective and transpersonal unconscious as well. We can navigate through layers of deeper consciousness, bringing us insights and knowledge far beyond what we thought was possible with our rational minds. Insights can come in many forms. It can be new perspectives. New ideas. New logical connections between concepts and facts brought up to our consciousness at different times from our past. New deep embodied understandings about our reality and the universe. It can be new physical sensations in our body we never experienced before. It can be vivid visuals with strong mythological and archetypal symbols. It can be behavioural patterns and body postures from our past, from our archetypes, or from inherited animal and primitive behaviours.
But hold on.
Opening up to ayahuasca is not a picnic. It is also an open window on our deep and inner darkness. And on the darkness of the collective. And it can be ugly. Painful to watch. Painful to be with. Fearful. And darkness does not manifest itself only through visuals in our mind, but also through pain in our body. It is also physical. Sometimes, it might seem even overwhelming, at the edge of being physically bearable. That's the price to pay to shed light on our darkness, bring it to our consciousness, and integrate our shadows. For those who want.
And as if it was not already enough, these guys went a step further in experimenting and implementing a setting for fostering even more self-healing, and make it even more fun. As far as I understand it at least, contrarily to most of traditional shamanic settings for these ceremonies during which the participants are usually not allowed to leave their mattress (i.e., their individual space), these guys introduced more freedom in their setting, and ended up working with more open containers. Participants are completely free to express themselves and interact with each other during the ceremonies. Live music is played, people dance and sing together. Whatever.
This is absolutely brilliant. Indeed, a lot of our unconscious traumatic imprints have been created by interactions amongst humans, so that's also amongst humans that healing should take place. Self-healing becomes anchored to co-healing within the group's social dynamic, relying on and expressing the complex interactions that make us who we are, humans. Participants support each other with their entangled web of healing resources and processes, taking place via physical, psychological, energetical, visual, interactions. A container in which the intricate nature of human beings and their bondings, and encompassing unconscious, traumatic, primitive, or archetypal content can be expressed to its fullest, raw, unfiltered, unapologetically, without judgment, whole.
This is something.
But with great freedom comes great responsibility. And if there is absolute gold in such a co-healing setting, there can also be darkness. The ugly face of unconscious behaviours can also get co-triggered via these highly dynamic interactions between participants. And it puts an extra burden on the facilitators. Their context awareness have to be even sharper to hold space within this chaotic container. They have to tap into deep inner consciousness to sustain their strong presence in the flow of every instant. They must strongly nurture love for human condition, in all its bright and dark facets, nurture trust for the co-healing work in action before their very eyes. Without being tempted to rescue anybody, and prevent participants to take full responsibility for their self-healing. They have to actively listen to, provide advices, love, empathy, strong emotional support for those who ask for help and need it. They must contribute to solving important issues within the container even when their energy levels might get depleted. They have to get ready for handling situations that they might never have encountered before.
And that's in this context that I saw T&C.
I saw these two women.
Yes, they are feminine. Yes, they are beautiful. Yes, they are very conscious, and present. Yes, they are loving.
So loving.
And they are strong.
And they are fucking warriors.
They are not scared to face their fears, their darkness. The unknown. The mystery.
They are not scared to face our fears.
During one of our ceremonies, they started to play some very dark music. And one has to understand that in these altered states of consciousness, the emotional and vibrating imprint of music has a tremendous impact on our psyches, and becomes embodiment of energy that is broadcasted within the room, within the whole group. Music can trigger access to deep unconscious material.
It can be extremely deep. It can be extremely dark. It is no joke.
And these two warriors are not scared to get on their war ship, and go for a long, long, ride on the deep waters of darkness, in the unknown. On the very waters that will mirror their own shadows. It is so fucking dark. There is a thick fog all around the ship. Their eyes can't see no shit. Only their presence. Their warriors awareness is embodied in their posture. They are sitting up straight on their chairs, next to each other, still, like two sharp swords, sensing the vibes slowly moving around. In a relaxed alertness, they are ready to face ugly monsters from the unknown.
And they are not scared of inviting all the participants on their ship to follow their lead. Hold space for us. For meeting our own shadows. And potentially the ones from the collective.
Oh my.
Thanks to their invitation, I personally went through an important discovery of one of my childhood shadows, with some deep understanding that I had to take full responsibility for it. Very powerful.
There is much more gold I saw in these two women that I will not detail here.
There is so much more gold in these women I didn't see. I know it.
I would like to see more of them. I would like to have more of these two women in my life.
But I don't need to see anything more to fucking love them.
And conditionally, since I saw the potential of their beings combined with their conscious, purposeful, adaptable, actions. And their commitment. Fucking warriors.
And yes, these two women are very conscious, and therefore living a very balanced and meaningful life, strongly aligned with their archetypes I believe. And when you have reached such a stage of self-realisation, following the flow of life, consciously, is easier. Yes.
But it is not simple. They are also very human, and therefore sensitive to jet-lag or sleep deprivation. They don't have unlimited emotional nor physiological resources for holding space within these containers, and for sustaining strong awareness all the time. They are also triggered by their own shadows by exposing themselves in such challenging contexts, and have to actively deal with the consequences.
And in the physical world, thinking and implementing conscious actions still requires calories.
For each action they decide to undertake, there is always a conscious choice to make. They might be tempted to break for a short while in face of too much hard work, in face of the burden of responsibility. Their dedication to their mission is their motivation. It is strong and powerful. It is directed, at the service of human healing, far beyond themselves. They are consciously choosing to be responsible to help guiding this work in us. And whatever happens, they must keep going, to the best of their abilities and inner resources in the present moment. They must trust and tap into their fucking inner warriors. And they are dedicated to the cause, strongly committed, on the long run.
What a commitment.
There is so much love and healing in these women. Yet, they are simple. Like you and me. Yet, they consciously don't let their minds slip and make up spectacular stories about what they do. And they are changing the world.
This is really something.
This is incredibly touching.
This is so inspiring.
This has to be honoured.